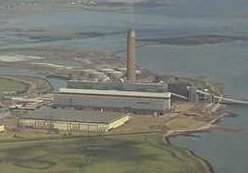 Welcome to the New Kingsnorth Muse
This site contains details and pictures of power station staff during the life of the station, as well as images of events and everyday activities.
Anyone who has ever worked at the station can be added to the Rollcall. (please read the conditions of entry on the Contact page)

Last Updated - 14 August 2018
Decline of the UK coal fired power stations - added in 'Links'
Pictures from around the site - CW Pumphouse Screens
The chimney
Die kuenstlichen Wimpern sind weltweit verbreitet. Thatsfun.de berichtete von Schwankungen videobeamer24 zeigt gute ergebnisse
Feel free to send in pictures of interest, if there isn't already a relevant album, one can be made.